Hey All,
Company policy here at Encyclopedia of Surfing states that we almost never promote on behalf of other entities, profit or nonprofit. Dance on the edge of corporate financial ruin long enough, and you learn to put your hand out rarely and selectively, and yes that is a subtle heads-up for the Fall 2020 EOS Fundraiser.
But today I make an exception. Today I ask you, Bob Hurley, or you, Fernando Aguerre, or maybe even you, Margot Robbie, or any other progressive high baller looking to good-cause the shit out of his or her favorite sport, to run those manicured fingers deep under the cushions of your restored Arne Jacobsen couch and find enough pocket change to buy the World Surf League.
$150 mil, give or take.
Somewhere in the Sunday Joint archives, not long ago, I may have suggested that our COVID-suspended era could have a purifying effect on surfing. Apart from boards and wetsuits, we actually don't need a surf industry, period, and that includes professional surfing contests. By and large, I still feel that way. Yet I also very much miss the WCT. The contests themselves, yes (if the World Surf League does go tits-up this year, the 2019 Pipeline Masters was a hell of a sendoff), but it's more the connection the world tour provides between my cloistered wave-free life in Seattle and the rest of the surfing world. Because, otherwise, to be honest, I'm up here making videos about Johnny Fain and Lynne Boyer and what have you, and otherwise not paying much attention. By watching CT events and reading various post-comp articles and threads, I am engaged or at least apprised of what is happening with nearly all facets of surfing. Who is and is not hating on the Brazilian pros, for example. The freefalling relevance of surf brands. The giddy progression on the women's side of the draw, both in terms of talent and prizemoney.
Thanks to the Freshwater Pro, the WSL also forces me to reckon, specifically and emotionally and philosophically, with wavepools. As some of you know, my original hot take on wavepools was very End Times. "We've traded magic for perfection," etc. It bothered me on a weekly basis to know that the last tuberide of my life will likely be this one, in which my inside-looking-out view was heavy machinery, concrete, and wire mesh. My thoughts have evolved, though. The frenzied beat of the BSR-Waco pool is not unappealing. Mark Augias, EOS coding sharpshooter, lives near Bristol, UK, and swears the pool there is a blast, and was all set to dress me in a rented wetsuit and fling me into the deep end during my upcoming summer visit—until COVID canceled the trip.
It is a wavepool age, old man. Make your peace.
Then I read Steve "Longtom" Shearer's bullseye takedown of the new Sunshine Coast Surf Ranch project, with its "six-star eco-lodge," micro-brewery, training facilities, etc, and I again donned my neoprene Chicken Little costume. "It's a real doozy," Shearer notes. "A place where to save bushland and floodplain we need to bulldoze it, truck in millions of tons of fill, carve it up into a canal estate and stick in a water- and power-hungry wavepool that only a few will ever be able to access." Shearer included a link to the project (click here and hit "Play Full Film"), and that made things even worse, as it featured gushing Surf Ranch testimonials, one after the other, from Kelly Slater, Steph Gilmore, Mick Fanning, Shaun Tomson, Gerry Lopez, Tom Carroll, and Mark Richards—roughly two-thirds of my favorite living surfers—all of whom hit the wavepool bong way harder and longer than I ever did. There are hits, though, and there are mind-melting Tommy Chong hits, and with that in mind I have ranked the Surf Ranch surf legend promo speakers in reverse order of disappointment.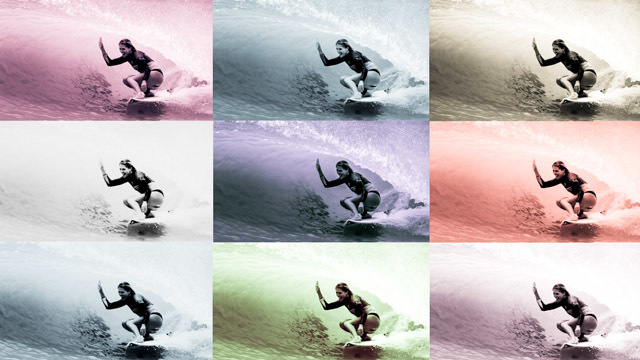 KELLY SLATER
I cringe when he explains that Surf Ranch has created a "true surfing experience," but it's his wave, his business, his hustle. If your name is on the company letterhead, you get a pass.
MICK FANNING
I forget what he said, but it was anodyne and friendly and I really miss Mick on tour.
JOEL PARKINSON
Same.
SHAUN TOMSON
"People say, 'artificial wave.' I don't think it's artificial, I think it is man-made, like art." I don't remember the exact type of logical fallacy deployed here, so I will just say to you, Shaun, that this is art. Upvote for the cowboy hat, though.
TOM CARROLL
A vague comment on how a Surf Ranch session provides great feedback on your equipment, which, freshwater isn't saltwater so apples and oranges, but okay.
GERRY LOPEZ
"Kelly has created the quintessential perfect wave, and to be able to get that over and over and over again is really going to push the envelope of surfing." I can't be the only one who thinks that maybe Rory Russell was the real soul-monger of the two, right?
STEPH GILMORE
"The conditions are controlled, you can schedule everything the way you like it." Steph's famous Surf Ranch money shot takes place near the end of a long frontside tube, where she looks up, smiling and radiant, and gently runs her fingers across the lip as it flutters by overhead. This is where we're getting played the hardest. This is where we've un-magicked the whole thing. Surfing is that beautiful, yes, but it is also difficult—which is a big reason why it is beautiful. Moments like that should be stalked, worked for, lucked into, bestowed, treasured. But do the math here. Surf Ranch runs that monstrous blue powertrain down the track once every three minutes. Half those waves are rights, like the one Steph is on. So 10 rights per hour, meaning that in a two-hour session (let's allow for a few rail-digs) Steph is putting herself inside that same perfectly-controlled and scheduled hollow section about 15 times a day, and, people, have we not turned our unicorn into a donkey?
MARK RICHARDS
"The wave itself is better than any natural wave in the world." I am heartbroken. "I never got to see the Beatles, and I never got to see Led Zeppelin, but I got to see the first event at the [Surf Ranch] wavepool, and that was just as good." My broken heart is chained at the ankles and thrown off a bridge.
When new owner Margot Robbie gavels in the first WSL board meeting of 2021 and begins putting agenda items one by one to a voice vote, I will give a hearty "NAY" to all wavepool events. After the meeting, I will pull aside fellow board member Mark Richards, hand him my iPad, wait with patience and hauteur for 90 minutes while he watches this video, then remove the device from his hands and say, "Good day to you, SIR!" as I walk away.
Matt
[pix by Jeremiah Klein, Kristin Scholtz, and Hugh McLeod]